Sunny Desert Pavers Palm Desert Paver Contractor
From commercial and residential concrete projects to driveways, concrete patio paver, parking lots, and more, our team is on hand to ensure that your next project is completed with no issues. We have the experience you need to get the job done quickly and efficiently.
Professional and Skilled Builder
Upfront Project Quotations
The Finest Workmanship
Leading Contractor in Coachella Valley
Our business is founded by the core values that we continue to embody since the beginning – excellence, innovation, quality workmanship, and transparency. Follow us on Facebook and check out several great words from our clients about our works.
Paver Palm Desert
When your home is starting to look a little tired and you really want to do something different, it is time to get some driveway paving done by one of the most reputable paver companies in the area.
Call the top-rated paving installation company in Coachella Valley and Palm Springs, CA if you want to get it for your patio, walkway, kitchen or pool. We also cater to nearby areas.
We are one of the best paving companies residents can count on. Our team of professionals that will come down to your commercial or residential property and give you a driveway that you will love!
Pavers Palm DesertThe only way to be sure that you are going with a top-rated contractor with experience in paver production is to check the materials that they are using. If the materials are not the best of the best even if you are using real brick pavers, you are not working with a good company.
If you want to be sure that you are going with a credible design & installation company you need to check the materials that they are using. If the materials aren't the best, you're not working with a good company.
We are one of the best palm paving companies around, so don't worry, just go with us. We don't charge you a lot of money for an installation job that is worth less than forty bucks. If you want to know if you are going with a good company instead of a random swimming pools builder you should also ask them some questions about the installation process and the maintenance, if they can't answer you properly, you should send them on their way and give us a call.
Travertine
Limestone
Concrete
Brick
We service the entire Surrounding Area
Palm Springs Stone Pavers
Different types of stones are commonly used for driveways, walkways, pool decks, patios, entrances, and in places where grass won't grow. Bricks, cobblestones, granite stone pavers, and other types of real brick pavers like this material are durable and require little upkeep. They are available in a variety of color and textures to suit any location, from commercial to residential. They are usually the first things you will notice in a property. This is why getting the right Palm Springs, Ca and Pavers contractor is important. You want things done right the first time, and you want the concrete pavers design to be of high quality while being affordable.
Concrete Walkway Pavers
Create a beautiful patio and pavers wood deck in your yard. They come in several designs, including rustic, traditional and contemporary designs. Some of the materials used as patio materials include natural stone, sand, and gravel.   
These driveways are made of concrete. They are made from a mixture of cement and sand. Over time, this mixture will harden. This will help to prevent water from getting into the material. Paving stones will have a flat or curved surface. Paving can be installed quickly and easily and can be installed over almost any surface – grass, dirt, and even cement. Choices include different colors, shapes, textures, and sizes. While they are often used on patios and sidewalks, some people, including Walt Disney, use them as building material for various things including palm springs swimming pool.
POOL PAVERS PALM DESERT
Driveway Contractors in CA
If your driveway looks like you don't care about it, people think you don't care about anything else. If you have a messed up driveway in front of your commercial or residential property and have not done routine maintenance, you are going to bring down the value of your home or business pavers and give the whole block in Palm Springs landscaping a bad look.
Call us today for all your paving needs. We can give your home or business a new look that will make people stop and stare, if we add some beautiful walkways that match the style you expect from pavers palm springs.
Get your FREE estimate now!
Contact us For a Hassle-Free Transaction on Your Driveway Project.
1. Outlining the Project Plan
One of our corporate core values is honesty in all our services. We live up to this value when we make your project estimates. We put high regard to transparency when we make our project quotations because we give importance to the trust and confidence that our customers give us the moment they inquire about our services. We commit to present our project proposals in a manner that our customer understands the terms and conditions, the scope of pavers, and the timeline of building activities. We believe that when we educate our customers with the right knowledge of the project, they can come up with a sound choice that works for their preference and budget. 
Step 2: Fulfillment of the Project
We deploy our professional team on-site when our customers are amenable to the details of the proposal. We take pride in the qualities of our people that define the quality of services that we deliver. We value each business that we make every day across the entire valley and its neighboring areas not only by meeting customer expectations but also by completing our projects with the finest quality of materials and workmanship.
Step 3: Quality at its Finest
We are committed to completing our projects with the finest quality because we believe that highly satisfied customers are essential to brand reputation and company credibility. We are the leading and most locally preferred contractor because of the modern solutions that we incorporate with our competent workforce. Through this, our customers are guaranteed that we know what we are doing and we stay true to our promise of the finest quality services. Being in the business for many years, we can establish a great business relationship with our growing customers we continue to strive and develop our services to earn client loyalty and open opportunities in making the new business. 
We Service All of the Popular Communities
Estates at Desert Springs
Indian Ridge Country Club
Shadow Mountain Golf Club
Desert Falls Country Club
Our Service Area
Experience Prompt Service
---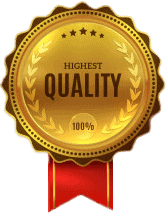 Outstanding Services
The varied and increasing customer expectations from driveway contractors drive us to always render outstanding services to new and old customers alike. We understand that the quality of our services has a great impact on customer satisfaction and loyalty. Our many years of being in the industry have provided us with the opportunity to work with different customers with varying criteria for quality workmanship. Through our extensive experience in the business, we take pride in saying that we make all our customers happy with our projects. We take inspiration from all the great reviews we get from our clients. They fuel us to continue our outstanding services.
---
Redefining Customer Satisfaction
What sets us apart from the competition is the highest standards of customer satisfaction we give our customers. Despite the challenging competition in the market, we boast of our title as the most trusted and most reliable company in driveway paving design, installation & construction and the rest of its neighboring areas. 
---
Trusted and Proven by the Locals
The most basic type of local marketing is word of mouth. The proof that our driveway make our customers happy and satisfied is evident in how they retell their customer experience to their families, friends, colleagues, and their community. Our local market is growing over time and we benefit from this continuing growth by making new businesses from new customers across the state, including the areas outside the city. 
Frequently Asked Questions
How Much is the Cost of Installation?
It is possible for get quotes from wall installation contractors based on pricing per square foot, but it is not always smart to do so. There are a variety of other factors that need to be considered. All industry leaders agree that the best practice is to price out each lawn job individually and not lump every job into a general price band. Every job is different. There are several factors that should be considered before you get a fair and accurate pricing of installation:
Project Type
Existing Conditions/Structures
Soil Conditions
Excavation Depth
Site Access
Site Dump
Choice of Material and Pattern
So before you get the installation cost from our tile tech pavers, you need to prepare the above information and give it to a landscaping contractor. Only then will they be able to give you a fair, cost-efficient quotation for the custom project you need.
Do Pavers Increase Home Value?
Curb appeal is the number one way to make your home more appealing to buyers. Potential buyers see the view outside before they see the inside of the home. Your exterior should look great to catch their attention! If you want to attract the right buyer to your home, you should use a pecky landscaping driveway.
A welcoming walkway can also be used to invite your homebuyers in. When it comes to curb appeal, this goes hand in hand with a driveway, and can even match on wood deck tiles. This will make homeowners feel like they can invite guests into their home, and the outside can speak for them. Younger members of society can be attracted to walkways. This is due to the fact that the material is sustainable. Rain will go through the porous material and get into the ground below a driveway or walkway.
Can You Lay Pavers on Top of Pavers?
It's not a good idea to leave the old bedding in place when the new paving is shallow. The bedding was created for a different paving and may not be suitable. It is highly unlikely that the old bed will fit the new paving, so it should be removed prior to laying new. This is particularly through if the old bedding is damaged or weakened. Adding a new bed could elevate the new paving to a level that causes other problems in vue landscaping pools, such as conflicts with existing levels or reducing the distance between paving and DPC.
What is the Difference Between Bricks and Paving?
It is important to understand the differences between the relatively newer cement and traditional clay brick on level surface when choosing between them.
Cement comes in a wide variety of shapes and sizes, from small 4′′x8′′ to 24" slabs, as well as irregular interlocking masonry and plank shapes. Clay brick, on the other hand, typically only comes in 4″x8″ sizes.
Cement walkways are available in a wide range of finishes, including smooth view finishes, texture of natural stone, paved looks and more. Brick pavers typically have the same type of look.
Clay brick is usually only available in a limited number of colors. Hot color tones, cool color tones, dark shades, and different color blends are just a few of the colors that can be found in concrete. It allows for more flexibility in the design of outdoor projects. Most springs palm desert landscaping pavers have built-in protective devices that help keep the color from fading over time.
How Long Do Paver Patios Last?
It usually lasts 50-100 years or more. As opposed to concrete, they can be easily repaired and replaced. The life expectancy of this material depends on the quality of the material itself and the frequency of use. Many decorative landscaping paver materials are manufactured with a high blend of polymer and cement, which makes them more durable and resistant to UV damage, as can be seen from many palm springs video lighting. Asphalt is a popular choice because of this reason.
What Our Past Clients Say
"I must say they are the best company you can get in the area. At first, I only heard many great reviews about them until I needed a contractor to repair the driveway in my property. Great team to hire. Everyone knows how to do their jobs very well."
Daryll Cole
Google Review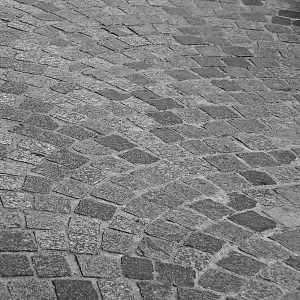 "Found them online. They did wonders to my driveway. I like everything about their works. Easygoing with and responsible enough to do their jobs with less supervision. My property had an amazing transformation, way better than how I imagined it to be. Thank you!"
Percy Whitman
Google Review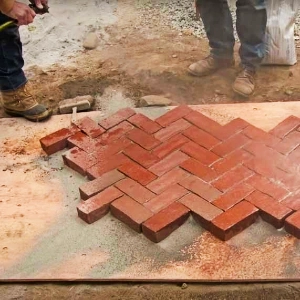 "I live here but my property is a few minutes off the city. I have hired the team before and the output was very satisfactory and completely affordable. And in this next concrete driveway project, I know who to look for. They never fail."
Jason Pappas
Google Review
Contact us today!
We convinced you to go with us, the best paving company in California. To get these amazing people to come down to your houzz, home or business, you need to request a free, fair quote and the process will begin.
We're Local
(760) 227-6945
Mon – Fri, 9:00am – 5:00pm
Sat – 10:00am-2:00pm